Checklist for Pool Table Lighting
Posted on
October 20, 2023
by
ADMIN
For many homeowners, there's nothing cooler than having your very own billiard table but choosing the right pool table light can be difficult to narrow down. It's important not only for the light fixture to match the rest of your home interior but to select the right size and to install it properly for a smooth game. In this guide, we've put together a comprehensive checklist to ensure you achieve the best lighting for your pool table.
Select A Place To Add a Pool Game
First, choose an area of the home to place the pool table. This may be an extra room or the basement that you can convert to an entertainment/lounge area. Next, decide on the type of pool table you want. At Siga Home Comfort, we have a wide selection of indoor and outdoor pool tables to choose from, including:
Mesa 7 feet pool table
Colt 7 feet pool table
Megan 8 feet pool table
Harpeth 8 feet pool table
Destroyer 8 feet pool table
Mustang 8 feet pool table
Barren 7 feet outdoor pool table
Barren 8 feet outdoor pool table
Importance Of Proper Pool Table Lighting
Providing good lighting is an essential part of setting up your pool table room. It's a highly strategic game so it's important that there are no distractions. Poor lighting can create unnecessary shadows which can become frustrating for players. If you want your guests to enjoy playing on your pool table, it's important to provide the right amount of lighting with high-quality lighting fixtures.
Choosing the Right Lighting Fixture
Adding the right lighting is essential to your pool table room. There are many different lighting options to choose from, but it's important to select one that works with the style of the room and the rest of the home. The most popular light fixtures for a pool table at Siga Home Comfort include:
Modern Pendant Lighting
Our 3 pendant modern light fixture is an elegant hanging chandelier. Three patterned crystal cylinders are attached to sleek chrome metal ropes. We use bright LED light bulbs for this beautiful light fixture.
Tidal Crystal Chandelier
This is one of our most eye-catching lighting fixtures for the home. If you want the wow factor in your billiard room, the tidal crystal chandelier is our favourite option for contemporary pool table lights. This hanging chandelier is adorned with authentic K9 crystals and features a criss-cross design. It's available in silver and gold and features bright LED daylight bulbs.
Equinox Pendant Light Fixture
Looking for a bold design for your lighting fixture? The Equinox Pendant Light Fixture might be the right fit. It features bright daylight LED lighting and illuminates a curved line weaving in and out of a straight line. This is a brilliant option if you want to grab your guests' attention with a modern pool table light.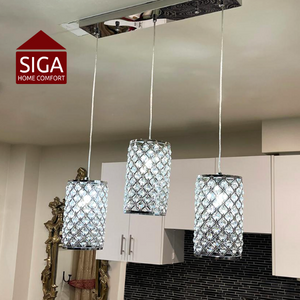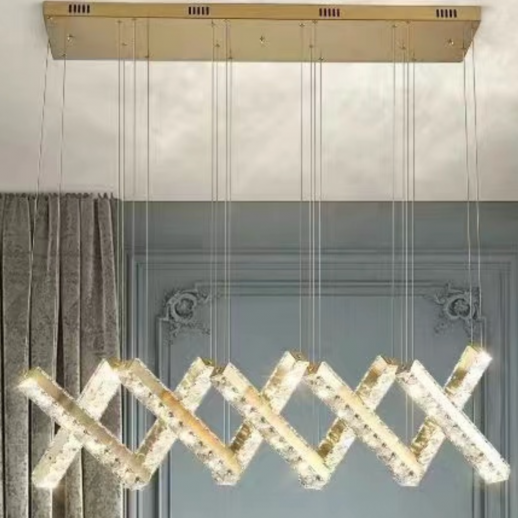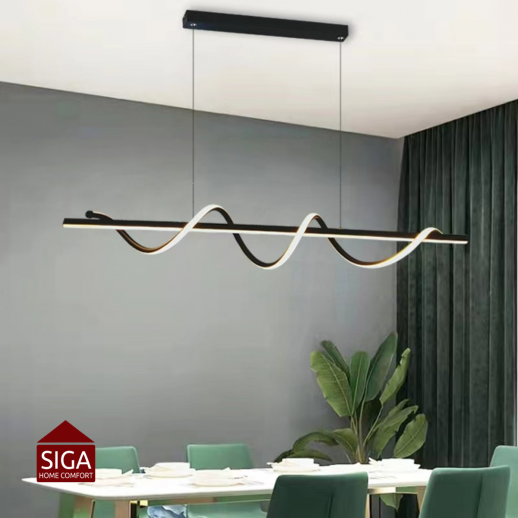 3-Ring Pendant Light Fixture
This lighting fixture is a beautiful and sophisticated chandelier that goes well with any billiard room. The 3 Ring Pendant Light Fixture features three gorgeous rings of light that is guaranteed to brighten any room in the home.
Mirror Pendant Light Fixture
The Mirror Pendant Light Fixture combines elements of contemporary design and LED lighting to illuminate your billiard room. Its geometric design makes it a more modern light fixture that can shine the right amount of light onto your pool table.
Nova Pendant Light Fixture
The Nova Pendant Light Fixture is one of the most dramatic lighting fixtures we offer. Steep, curved lines are met with minimalist linear designs in this lighting option. You'll be able to shine bright LED light into your billiard room with this fixture.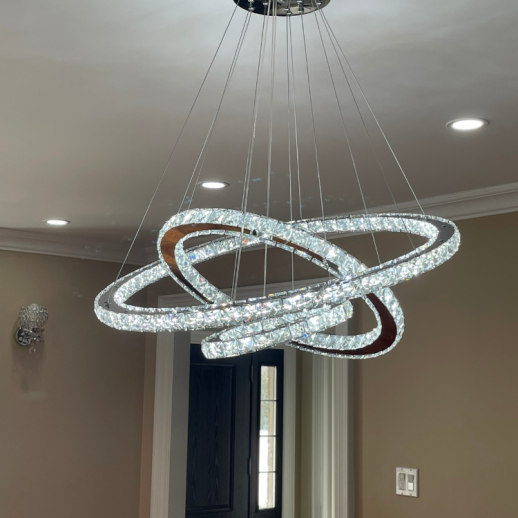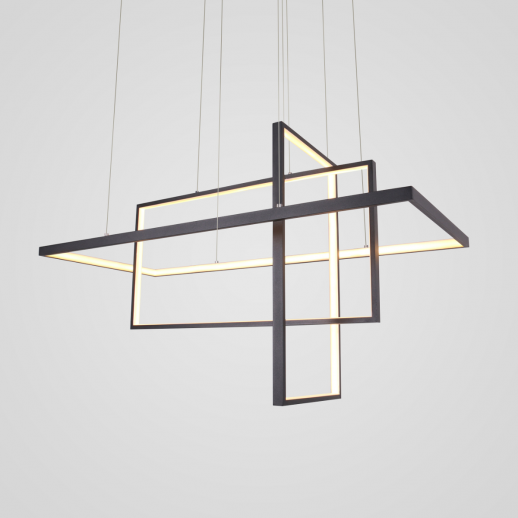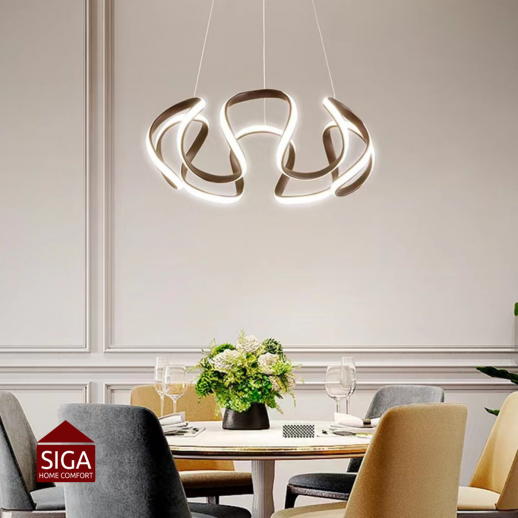 Orbit Pendant Light Fixture
The Orbit Pendant Light Fixture is a beautiful and captivating lighting solution. This crystal pendant light features authentic K9 crystals and uses LED lighting to illuminate your space.
Glacier Pendant Light Fixture
The Glacier Pendant Light Fixture mimics the beauty of icicles with its stunning design. Authentic K9 crystals are arranged in an extraordinary pattern to compliment your pool table.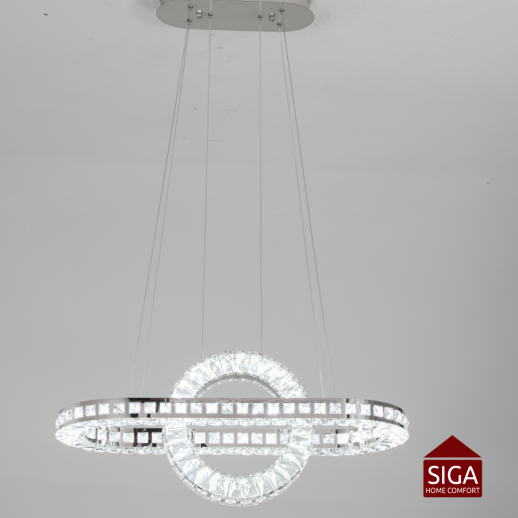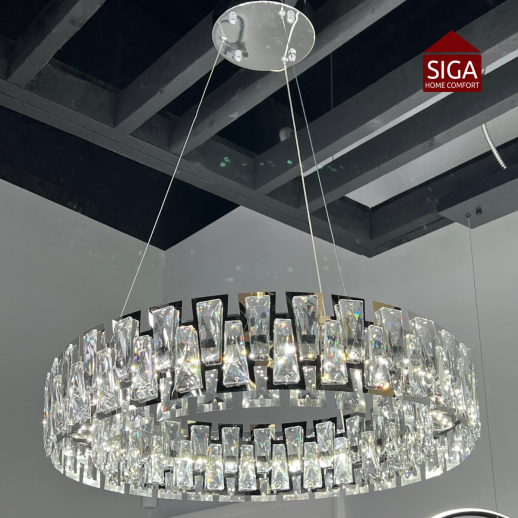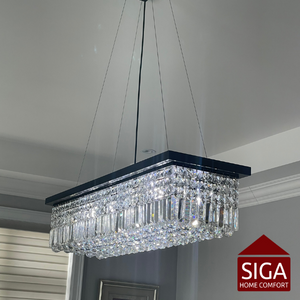 Determining the Height of Pool Table Light
The height for your pool table light fixture should typically be around 40 inches above the pool table, but should not exceed 70 inches. Anywhere between 40 and 70 inches is an ideal range for your lighting fixture. This will give you the right amount of lighting and ensure that the lights are not too dim or too bright.
Determining the right length of your lighting fixture depends on the measurements of your pool table. Make sure that your fixture is not too big or too small for your pool table. Whether you choose one light or multiple lights in a row, you will also need the size and width of your pool table.
By following these guidelines, you'll have a good lighting-to-table ratio ensuring your setup is not only proportionate but functional. The last thing you want is to continuously bump heads with your pool table light fixture.
Ensuring Proper Lighting Distribution
Adequate lighting is crucial with a game of pool. You need enough brightness on the pool table to play with others and make the right shot.
Make sure that your light fixture distributes enough light onto your pool table. You can achieve this by having the right ceiling-to-lamp distance. Your light fixture should not just fit, it also shouldn't be too close or far away from the table. Keep in mind that the higher your light source is from the table, the further the light will diffuse.
Wiring and Electrical Considerations
There are several wiring and electrical tasks to consider when purchasing a new light fixture. Most light fixtures must be fitted as an additional light in your home since they are already hard-wired. You won't be able to simply plug it into a power source.
Incorporating Aesthetics
The light fixture you choose should complement your billiard room's design. There are several light fixture designs to choose from including luxe crystal chandeliers to more simplistic modern fixtures like our Mirror Pendant Light Fixture. Make sure that your light fixture's aesthetic matches the style of the rest of the room.
Maintenance and Longevity
Before cleaning your light fixture, consider its materials. Modern pool table lighting are made from various materials like iron, steel, plastic, and wood, each requiring different cleaning methods. At Siga Home Comfort, we offer pendant lighting, vanity fixtures, and chandeliers in Toronto with sturdy steel bases and K9 crystals. We recommend avoiding corrosive cleaners to prevent damage. Place a blanket underneath to catch debris, and handle your chandelier gently during cleaning. With proper care, your chandelier will remain in good condition.
Discover more maintenance and cleaning tips here.
Budgeting for Pool Table Lighting
Establish a budget before you begin shopping for your pool table light. The prices for these light fixtures ranges from affordable to very expensive. At Siga Home Comfort, we offer a wide selection of light fixtures to choose from with some as low as $239.99 to others starting at $599.99.
Safety Precautions
Installing your pool table pendant lights might be tricky if you don't have much experience installing lighting fixtures. Safety should always be your top priority when dealing with any electrical or wiring work.
Once you've selected the right pool table lighting, get in touch with our team to discover the next steps to install your chandelier.
Visit Our Showroom for Different Pool Table Light Ideas
Siga Home Comfort are the experts in modern and contemporary lighting solutions in the GTA. Our showroom has a variety of pool table lighting ideas for your billiard room. We offer a lifetime warranty on all products and free delivery within the GTA.
Contact us today for a free in-home estimate!