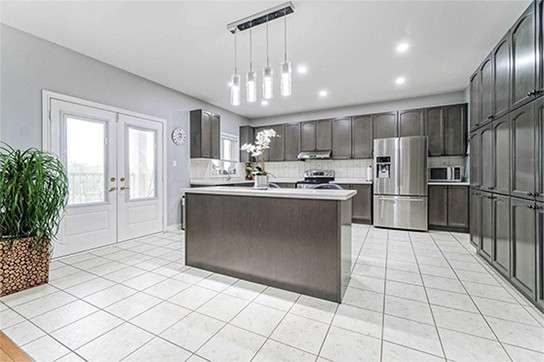 Siga Home Comfort was founded on the promise to provide customers with the most spectacular lighting pieces for the home. With an emphasis on modern design and style, there's a lighting fixture for everyone at Siga Home Comfort.
We are experts when it comes to vanity lighting in Canada. With a keen eye for detail, style, and modern designs, it's no surprise that every product is carefully picked by incredible designers. Our goal is simple, we want to illuminate your home - even if it is just your bathroom. A simple bathroom to you, it's an exciting project for us! With only one light fixture in a bathroom, it's a statement piece that can't go to waste. For each project we take on, Siga Home Comfort will carefully assess the overall style and design of your home, to help you choose the most suitable chandelier and lighting options for your entryway, bedroom, bathroom, and everything else in between.
We are ready to be your all in one solution to a brighter future. Our dedicated team of professionals is committed to giving you a brighter and more beautiful home. Whether it's choosing a lighting fixture, installation, and more we can help recommend our design expertise while forwarding you to a professional installer.
Siga Home Comfort - Your Lighting Store
At Siga Home Comfort we want to turn any ordinary room into a spectacular space. At our lighting store toronto you can find beautiful light fixtures online with a variety of crystal chandeliers in Toronto that bounce light softly throughout kitchens and living rooms. Our modern selection of lighting options ensure your home will look bright and beautiful all year round! With the finest materials, and stylish designs you can visit our online retail store to find a lighting fixture that's perfect for you.
Siga Home Comfort proudly offers free shipping and no tax on all orders Canada-wide, including Toronto, Mississauga, Vaughan, Brampton, Oshawa, Oakville, Milton, Ottawa and more. We offer a wide selection of modern lighting at affordable pricing. Shop online 24/7. We're here to help make your space brighter and more beautiful.
Disclaimer: We are exempted from any liability, or interaction, between the customer and installer.