Which Ceiling Light is Right For My Home
Posted on
January 29, 2021
by
Admin
When it comes to lighting in your home, modern light fixtures offer so much more than illumination. Ceiling light fixtures, including chandeliers in Toronto, pendant lights, and more, are designed to complement a home's style and provide a stunning addition to any room. With an online lighting store in Toronto, like Siga Home Comfort, you can easily browse various ceiling light fixtures to find the ideal model for your space. In this blog post, we will help you determine the perfect ceiling light fixture for your home.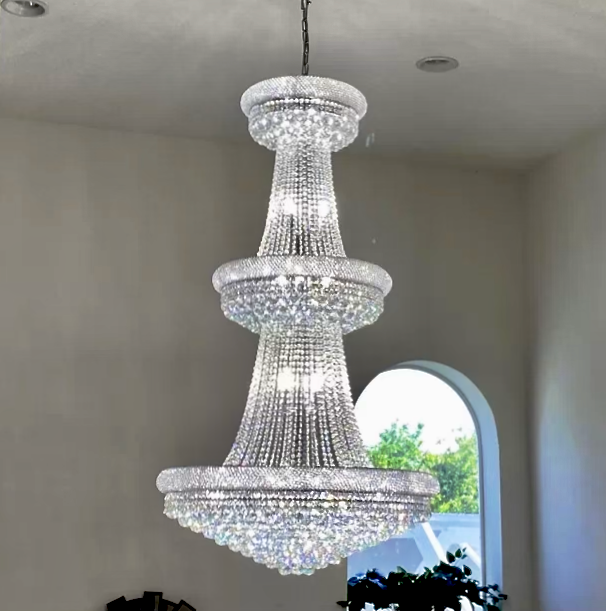 Location, Location, Location
When it comes to ceiling light fixtures, your most important consideration is the location. Kitchens or office spaces will want bright lights that provide consistent illumination. However, an entranceway will require a grand piece to make a stunning statement to visitors and guests. Living rooms, libraries, or other quiet spaces will instead rely on soft lighting to support a relaxing ambience.
The location of your light fixture will also impact the height of the ceiling you are working with. Although a grand entranceway will have plenty of clearance, a basement or bathroom may have less space for large, dangling ceiling light. Carefully consider the size, shape, and design of the room before selecting ceiling light fixtures.
Consider Your Light's Function
As with other lights, ceiling light fixtures can vary based on their intended function. Both the fixture and the bulb can be changed to reflect the desired ambience for a given room. You can choose to have a flatter fixture with dimmable lights for a family room in a basement or a modern chandelier with bright white lights to illuminate an entranceway. Your online lighting store in Toronto can work with you to determine which fixture and bulb style will best fit your space.
Keep in Mind Your Style
Modern lights are for more than just function. Ceiling light fixtures can make a statement and compliment your interior design. Perhaps you want an ultra-modern chandelier for your entranceway? Or maybe you are looking for sleek pendant lights to fall gently over the island in your kitchen? No matter what your vision may be, ceiling light fixtures provide the opportunity to customize your space to reflect your personal style fully.
At Siga Home Comfort, our online lighting store for Toronto and the Greater Toronto area, sells a wide variety of ceiling light fixtures. Through our website, you can browse our range of ultra-modern chandeliers, stunning pendant lights, and other ceiling fixtures that can be purchased to compliment any room in your home. Whether you are doing renovations or building a brand-new home, we can help you find light fixtures for every room in your house. All our ceiling light fixtures ship Canada-wide and are tax free. We even offer 24-hour free delivery within the Greater Toronto Area! For more information on any of our light fixtures or to organize the purchase and installation of a new light, contact our team today at 437-266-9123.