What Lighting Fixtures Are Best For Your Living Room
Posted on
March 23, 2021
by
Admin
When furnishing a home, everyone knows that proper lighting can make or break a room. Whether it's the kitchen, living room, or even the powder room, buying the right lighting fixtures and chandeliers online can help liven up your space, bring the room together, and showcase all the other key design elements. In most homes, the living room is where you'll spend a significant amount of time, making it essential to choose the right lighting for the space—looking for some inspiration? Siga Home Comfort sells lighting fixtures online with a variety of different options to choose from.
Recognizing the Kind of Lighting You're Looking For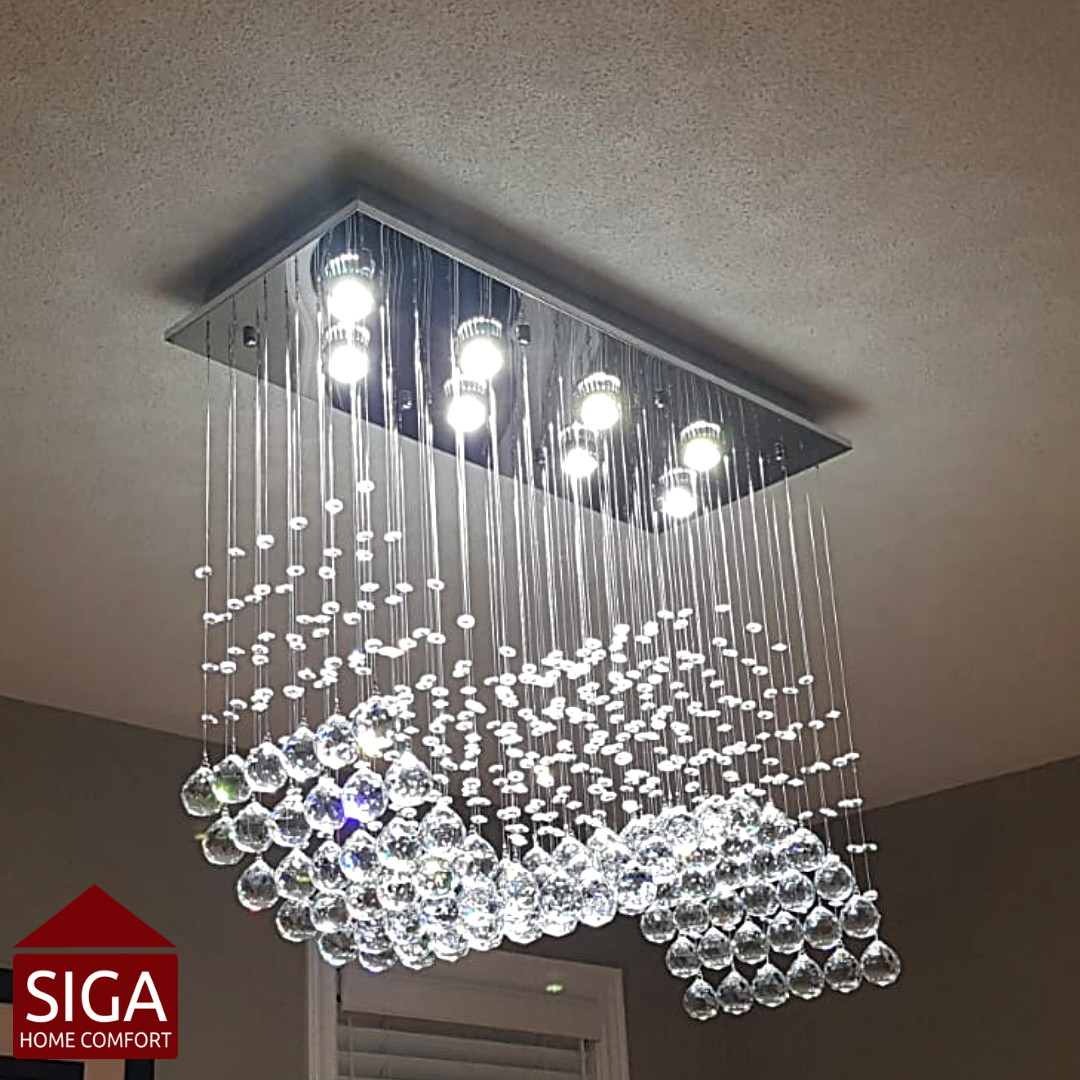 First, it's essential to understand whether you're looking for ambient lighting, task lighting or accent lighting. In many cases, you will be looking for all three, but you have to start somewhere. Ambient lighting is usually a form of background light that fills light over the entire room. Task lighting is a bright light that focuses on a single element or area of a room. The key for this kind of lighting are table lamps, reading lamps or desk lamps to illuminate a specific area. Next are accent lights which are more used for decoration. While a mixture of all three light fixtures are essential, ambient lighting is a necessity, so let's start there.
The Perfect Chandelier For Your Living Room
Statement chandeliers are the best way to bring life to any living room. They act as a grand gesture and focal point to enhance and bring together all the room's design elements. Siga Home Comfort sells a variety of tall, short and unique ceiling light fixtures online. Whether you're looking for modern shapes, crystal classics and more, there are options and styles for everyone.
Pendant Lights
Interested in a more modern look? Pendant lights are the way to go. Hanging from the ceiling, they can help create a modern but sophisticated vibe. Siga Home Comfort's online lighting store has various pendant lights to choose from to help decorate your space.
Wall Lights
Wall lights are another unique way to illuminate your space. If you have a low living room ceiling or even a smaller space, wall lights are a great way to create a warm feel. We often recommend wall lights behind a couch as that's where you'll be spending the most time.
Lighting Fixtures and Chandeliers Online with Siga Home Comfort
Adding light to your home is more than just a simple light bulb. It's a piece of art, a chance to show off your design skills and truly bring a space together. For living room lighting in Toronto, contact the experts at Siga Home Comfort. We have a variety of chandeliers and light fixtures available online. Not to mention free shipping available in the GTA. Spend time in the living room of your dreams, and we can help. For more information, visit us online or give us a call.