Tips for Perfect Kitchen Lighting From An Online Lighting Store
Posted on
April 13, 2021
by
Admin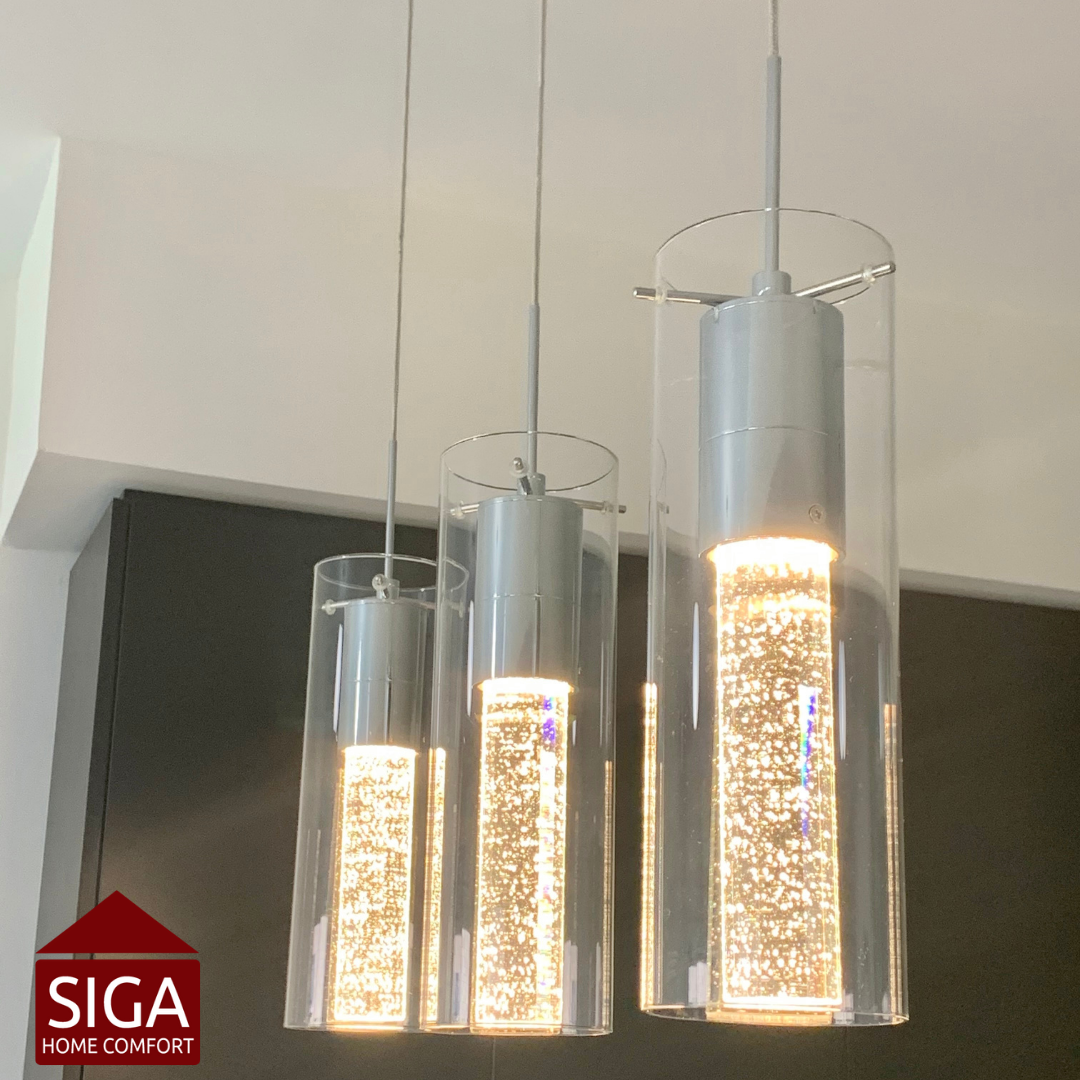 At Siga Home Comfort, the best lighting store in Canada, we specialize in helping our clients perfect their kitchen lighting. The heart of every home, your kitchen is not just a place for cooking, but also homework, relaxing, hosting, and more. But these different activities have unique lighting needs that can affect a room's ambience — here are some of our favourite tips gleaned from years of running our online lighting store in Canada.
Base Your Design Around 3 Layers of Lighting
With so many different tasks going on, layering your light to accommodate each activity ensures your kitchen has perfect lighting all day (and night) long. There are three different distinct that we like to focus on:
Ambient Lighting: This type of light instantly creates a cozy glow that gets people relaxed and comfortable. Ambient lights are often great installed on top of cabinets or tucked into corners.
Task Lighting: Cutting vegetables or cleaning up after a baking experiment needs the focused illumination provided by task lighting. Place these lights above your head and work surface — but be sure to position them so that you don't cast hard shadows.
Accent Lighting: Accent lights help create a feeling of space and depth in a kitchen, and include lights inside glass-front cabinets or spotlights focused on artwork.
Illuminate Key Areas
Lighting key areas of your kitchen adds both beauty and pleasure. Ambient lighting can help illuminate dark corners near the ceiling that might otherwise create a cramped, closed feeling. At the same time, areas where there is going to be lots of food preparation, like countertops and islands, are an excellent place to install task lighting, like pendants or under-cabinet lights.
Plan for a Layered Look
You don't need to be a lighting designer to create the kitchen of your dreams — just a little thought. The most common kitchen lighting mistake is relying on one ceiling light or recessed lights in an orderly grid. While they provide light, they only give one type. At Siga Home Comfort, we can help even the smallest budget find the perfect task or ambient light in our online lighting store in Canada to help you create the layered look.
Think About Dimming Lights
Lastly, one of the best recommendations that we have is to install lights that can dim. Bright, bold lighting is excellent for chopping or reading recipes, but not so welcoming once you're relaxing after the meal. Greater control of your lighting intensity might sound unnecessary but goes a long way in creating a cozy atmosphere.
Buying Home Lighting Online in Canada
At Siga Home Comfort, we want to help you turn your ordinary kitchen into an extraordinary living and entertaining room. As a premier lighting store in Canada, we're experts at guiding homeowners through the processing of choosing the perfect light that will suit the overall style and needs of your home. As specialists in the world of online lighting stores in Canada, we're skilled at helping you shop online and are available by phone or email Monday through Sunday at 437-266-9123.