Bathroom Lighting Done Right
Posted on
March 08, 2021
by
Admin
Everyone knows how it feels to walk into a bathroom and look in a mirror…. Only to see a face ten years older looking out at you! Thankfully, it's not you — it's the lighting! As one of Canada's top lighting stores, Siga Home Comfort is here to help banish that illusion by providing the best in modern bathroom lighting fixtures, installation, and advice. Because we ship to clients across the country, our easy-to-browse online store and quality products make us one of Canada's best online lighting stores. Here are a few of our favourite ways to bring light to the bathroom.
Integrated Mirror and Vanity Lighting
Bad lighting often comes down to bright bulbs placed at the wrong angle — just think of the childhood game of placing a flashlight under your chin in a dark room. Nobody wants to look like a ghoul! Integrating your bathroom lighting right into the mirror or vanity is an excellent choice for small spaces, and helps to light your face naturally.
Wall Sconces
Placing a wall sconce on either side of your bathroom mirror is a classic bathroom lighting design for a good reason. Other than providing pleasing symmetry, having light come from both sides of the mirror provides even, ideal lighting for the sink area that reduces harsh lighting that exaggerates features. Sconces can be:
Normal, with lampshades or glass covers.
Linear, travelling perpendicular to your mirror.
Adjustable, so they can be changed to suit the task or mood.
Spotlights
For some bathrooms, a spotlight might be just what is needed to brighten up a corner or provide a cozy glow. A modern choice for bathrooms, spotlights (or downlights) can be angled to highlight elements like the bathtub and are easy to pair with other lighting options.
Statement Pendant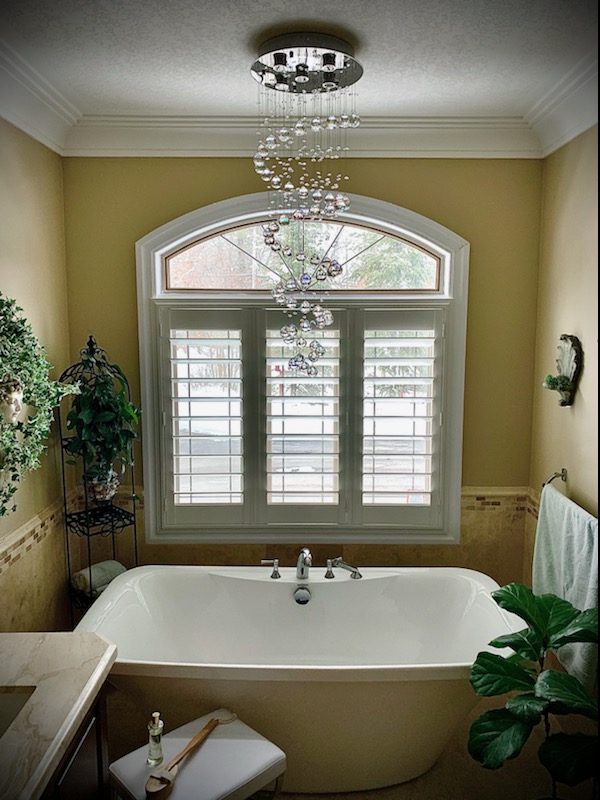 Bring a little luxury to your bathroom with a statement pendant! Regardless of whether it's small or large, a statement pendant light fixture brings a modern touch to the bathroom and can be matched to fit or complement the style, curves, or angles of your tub and sink.
Low Hanging Pendant
One of the latest bathroom lighting trends is installing low-hanging pendants over or near areas like the tub or sink. When paired with a soft bulb, a low pendant can create the ultimate relaxing environment.
Bathroom Design Should Focus on More than the Sink

Designing a beautiful bathroom is not just about picking the right vanity or tub; paying close attention to the vanity lighting can change a room's entire feel! When redoing your bathroom, choose the right lighting store in Canada to get the broadest range of lighting options. At Siga Home Comfort, we're one of the only specialist online lighting stores in Canada and have a keen eye for detail and style that can help you transform an ordinary bathroom into a spectacular place for relaxation and pampering. To speak to an expert about your bathroom, contact us at 437-266-9123!