Zebra Blinds
Posted on
May 23, 2023
by
iurii
What Are Zebra Blinds?
Zebra blinds are a type of window furnishing that is a modern roller alternative to horizontal blinds. Consisting of sheer fabric stripes that alternate with transparent net bands, the look gets its name from resembling the stripes of a zebra. These blinds are designed to transition easily from day to night to accommodate both light and dark settings. Siga Home Comfort's zebra blinds are durable, strong, safe, and made from high-quality, non-toxic PES (Polyethersulfone) and cotton material. The alternating stripes can have customization options including texture, colour, and fabric choices to suit your aesthetic. Zebra blinds add a unique style to any room making them a modern, innovative window treatment that has a place in every home.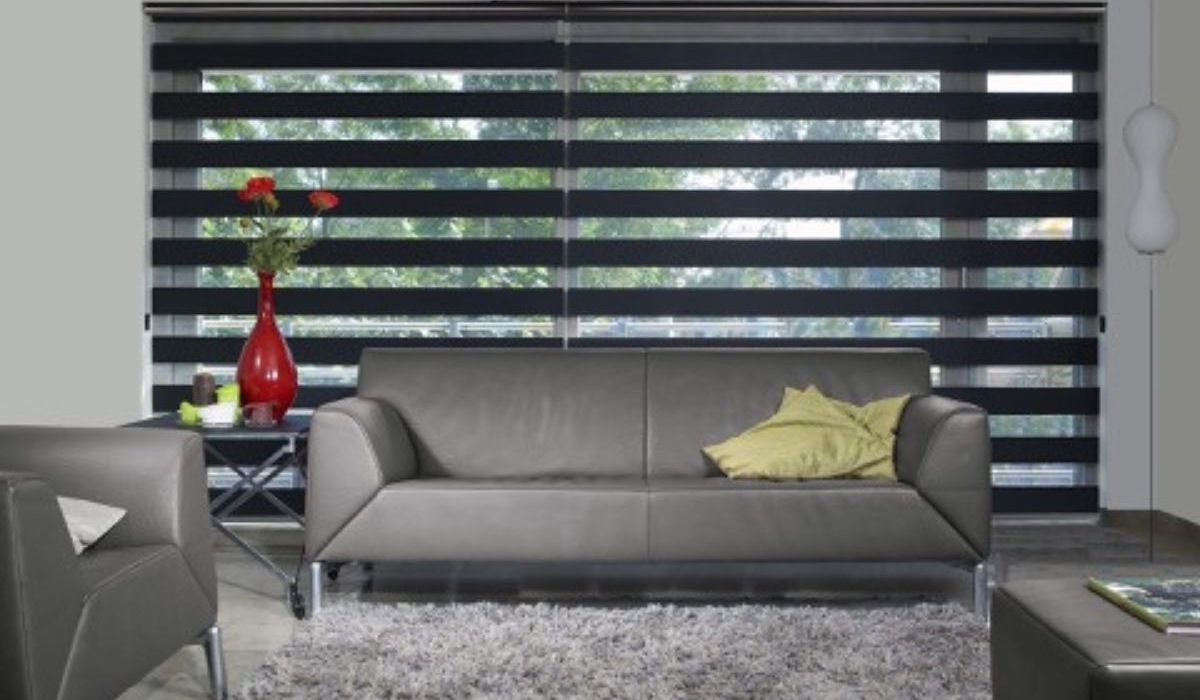 How Do Zebra Blinds Work?
Zebra blinds operate unlike traditional roller shades. This window treatment uses a continuous loop of fabric that rolls through its bottom bar. By adjusting the stripes via a cord or motor, you can control how much light and privacy any given room receives. To allow more light to filter in, simply overlap the opaque stripes to be able to see through the sheer stripes. To let the maximum light in and have the most open view, rotate the zebra roller blinds all the way to the top of your window. Conversely, when you're in need of darkening the room or obtaining more privacy, adjust the blinds to allow the opaque stripes to be spaced out. The transition from light to dark is almost instantaneous by taking mere seconds to alternate stripes.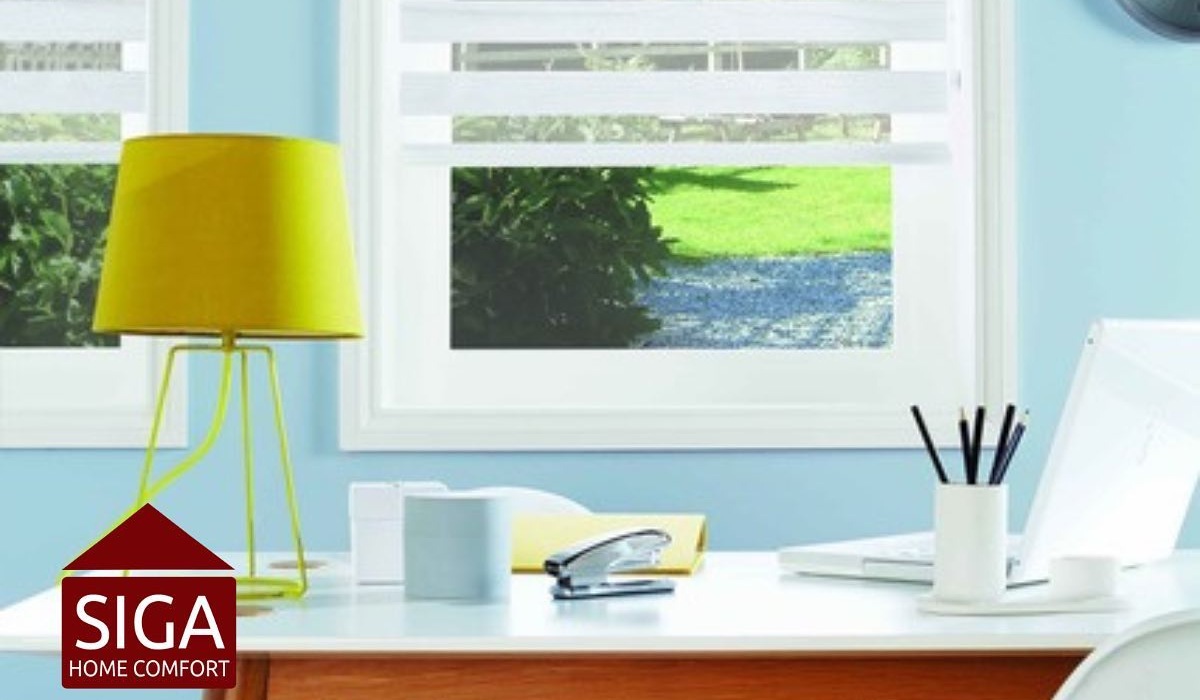 Why You Need Zebra Blinds
Zebra blinds have been around for quite some time and its rise in popularity is because homeowners have found the many benefits to be advantageous. The 4 main reasons to install Siga Home Comfort's zebra blinds into your home are: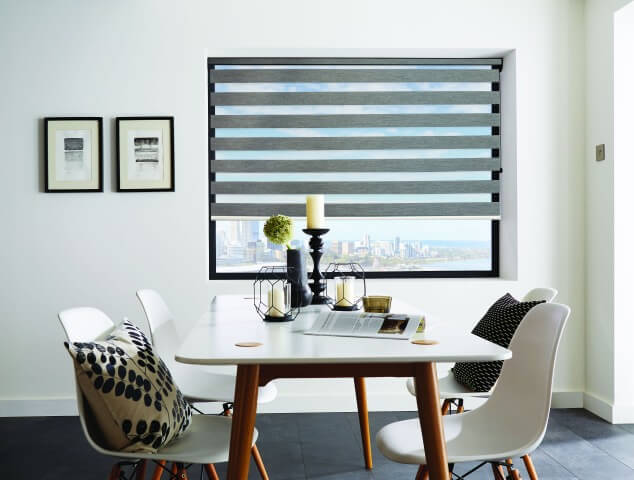 Light Control and Privacy
Zebra blinds' innovative design offers both privacy protection and light filtering in one roller shade. The sheer stripes provide UV protection, light filtering, and glare reduction. When your space needs brightness, the zebra shades will allow for light to filter through when the opaque stripes are overlapping. Also, you can see outside via the light-filtering stripes. On the other hand, when your space needs to be darkened and/or you are in need of more privacy, the opaque stripes can be spaced out to accommodate. Your blinds will become unable to see through, making this darkened space perfect for nighttime, for watching a movie, or just when you want to ensure no one can see through your windows.
Zebra Blinds Can Turn Into Blackout Blinds
Choosing an opaque type of blackout zebra blinds allow you to benefit from darkening your space without having to commit to fitting your room with blackout specific blinds. Plus, you can transition from a more dark and private space to a more light and open space in an instant.
Durability and Style
Zebra window blinds are made of a durable PES material that help extend their longevity. They are constructed to roll seamlessly and handle constant movement between the stripes changing from light to dark settings. The fabric is also easy to maintain because cleaning is as simple as dusting them lightly once a week to keep them looking brand new. Stains can be removed easily by using a damp cloth and gently dabbing at it. Zebra blinds will last years with proper use and minimal maintenance.
In terms of style, zebra roller shades are a versatile window treatment and Siga Home Comfort offers a variety of customization options with colours and fabrics to choose from. These blinds can also be installed in any room with windows small and large. This means you can benefit from zebra blinds' ability to fit effortlessly into any home's style and match any colour scheme without compromising light filtering or privacy.
Zebra Blinds Are Energy Efficient
By installing zebra blinds into your home, you could reduce the costs of your monthly electricity bill. Zebra blinds help secure your windows from allowing outside temperatures to enter your home. This is important because these blinds help prevent heat from warming up your space during the summer months while keeping the cold out from entering during the winter. In addition, zebra blinds can offer greater insulation over other window treatments because of the double layering of fabric. You could save an average of 30% just from simply installing zebra blinds in Canada!